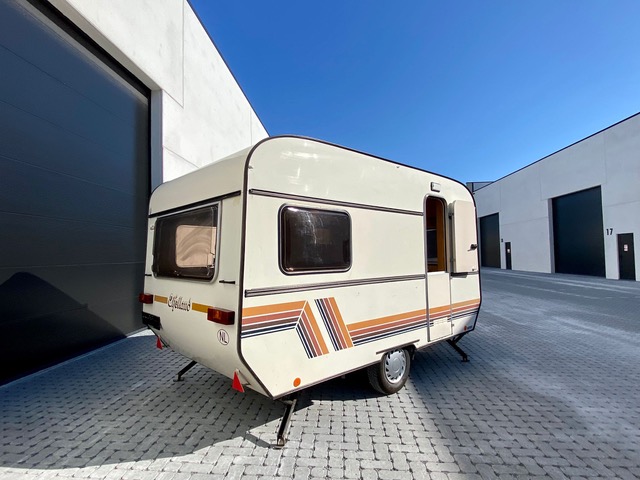 De nieuwe slaapplaats vanaf dit jaar is een charmante retro caravan. De caravan biedt 2 tot 3 slaapplaatsen. Het is een perfecte accommodatie voor mensen die op zoek zijn naar iets anders dan een standaard tent of hotelkamer, en die willen genieten van de charme van kamperen met het comfort van een huisje.
Dus een simpele reistas met een beetje kleren en toiletzak volstaan om af te zakken naar Massembre
Ze is gelegen op een afgelegen stukje terrein, waar er voldoende stilte en rust is. Caravans hebben een maximumcapaciteit van 2 tot 3 personen.
Wat moet je zelf meenemen?
Le nouvel hébergement pour cette année est une charmante caravane rétro. La caravane offre 2 à 3 places de couchage. C'est un hébergement parfait pour les personnes qui cherchent quelque chose de différent qu'une tente standard ou une chambre d'hôtel, et qui veulent profiter du charme du camping avec le confort d'un cottage.
Il vous suffit d'emmener un sac de voyage, des vêtements et une trousse de toilette.
Elle est située sur un terrain isolé, où il y a beaucoup de paix et de tranquillité. Les caravanes ont une capacité maximale de 2 à 3 personnes.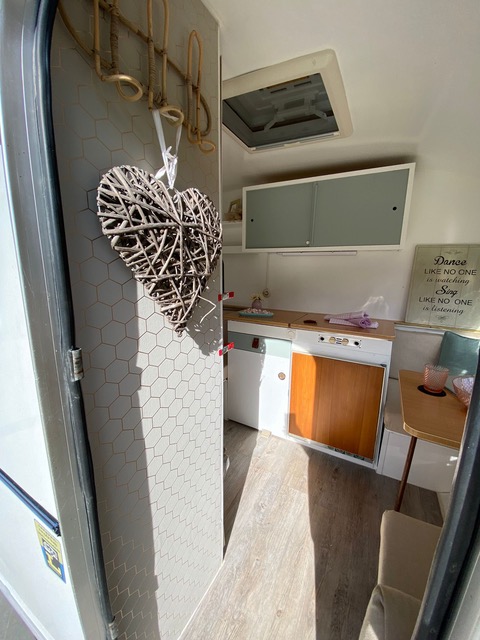 The new sleeping arrangement for this year is a charming retro caravan. The caravan offers 2 to 3 sleeping places. It is a perfect accommodation for people who are looking for something different than a standard tent or hotel room, and who want to enjoy the charm of camping with the comfort of a cottage.
So a simple bag with some clothes and tootbrush will be more than sufficient for your travel to Massembre.
The caravan is located in a remote area with plenty of peace and quiet. It can accommodate a maximum of 2 to 3 people.
What Do You Need To Bring Along Yourselves?​